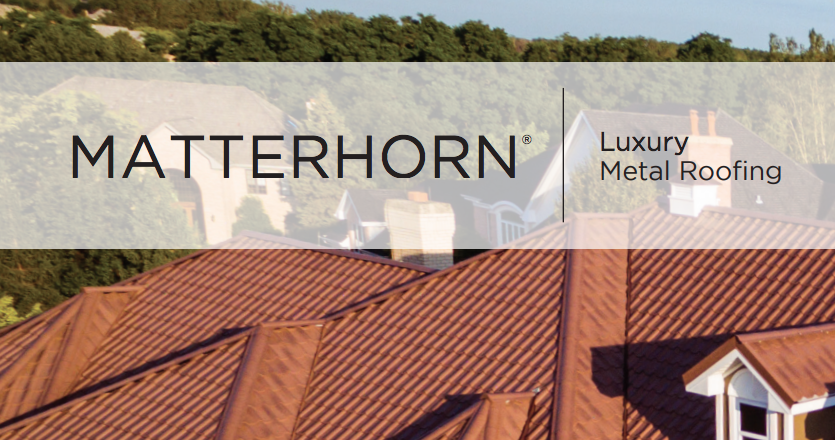 Matterhorn® Metal Roofing, a CertainTeed building product, gives you the appearance of traditional materials without the restrictive cost, weight, and maintenance. All Matterhorn Metal Roofing is engineered to provide the high performance you expect from a luxury roof.
---
Expertly designed to capture the character of real wood in the form of protective steel, Matterhorn Shake's stylized chiseling and cracks create eye-appealing texture and dimensionality.
---
Matterhorn Slate metal roofing is authentically crafted, light‐weight, fully recyclable, energy efficient and forged in steel.
---
CertainTeed Matterhorn Tile panels are hyper-realistic, mimicking the look and feel of clay tile roofing making them the perfect alternative to costly clay tile.