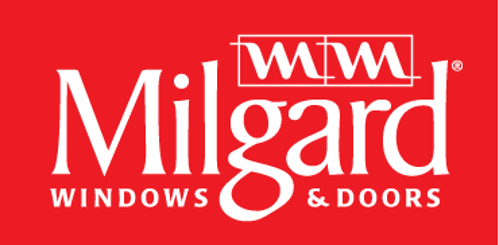 Milgard remains one of the largest and most trusted names for windows and doors in North America. With more than 50 years in the industry, Milgard has demonstrated a commitment to service, quality, and innovation.
Milgard places a passionate emphasis on sustainability and style. The company is committed to reducing its environmental impact while helping you reduce yours. A wide range of Milgard product lines promises a solution to every homeowner's style and function needs. 
---
Milgard aluminum single hung windows offer precision balancers for a lifetime of smooth, almost effortless operation, and Milgard's positive action lock allows the window to be closed and locked securely in one smooth action.
---
Milgard's aluminum picture windows offer one of the thinnest frame profiles in the industry, perfect for framing large views with minimal frame interference.
---
Milgard's horizontal sliding windows provide lots of extra ventilation and add to a clean, contemporary profile. Horizontal sliders are always a great choice in tight spaces and near walkways.
---
Milgard offers a variety of window shapes to help you frame your views and walls. Create a unique design with the slim and durable aluminum window frames.
---
Milgard awning windows are built to increase airflow. This style pairs well with picture or casement windows.
---
Casement windows are great for full top-to-bottom ventilation while keeping a sleek, slim profile.